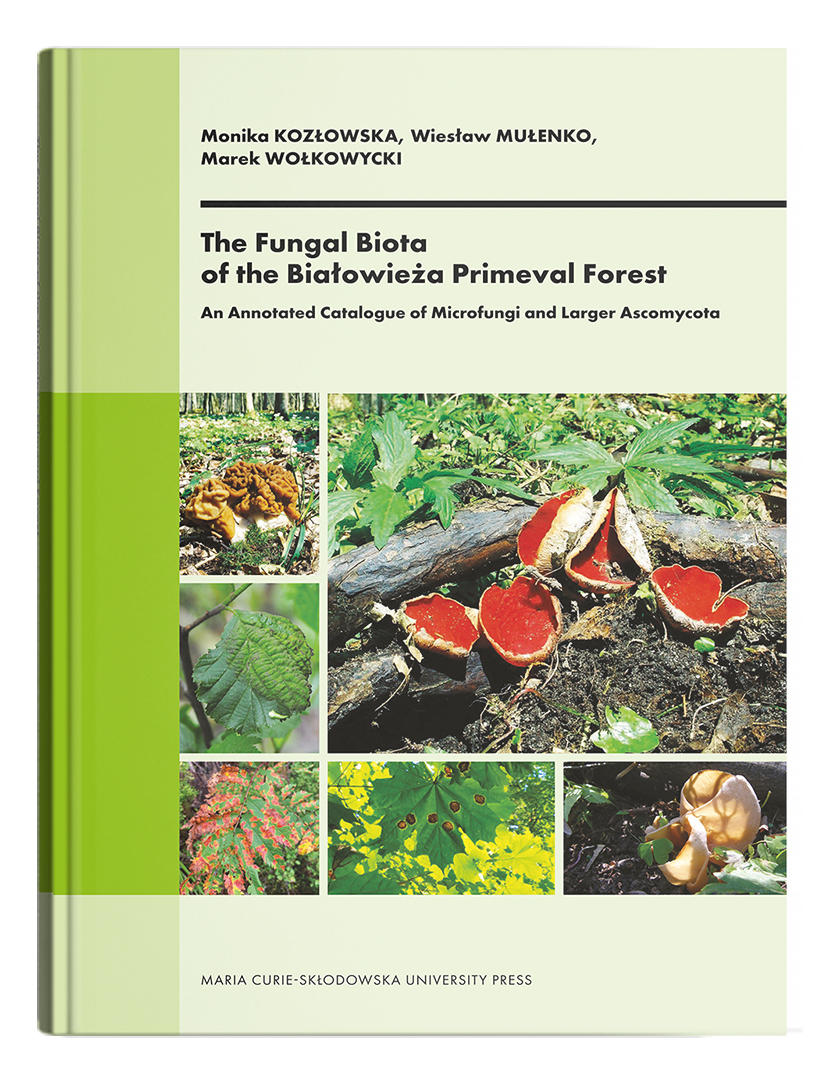 The Fungal Biota of the Białowieża Primeval Forest. An Annotated Catalogue of Microfungi and Larger Ascomycota | Monika Kozłowska, Wiesław Mułenko, Marek Wołkowycki
piątek, 10 marca 2023
The Białowieża Primeval Forest is a trans-border area located in both Poland and Belarus It is very well-known in Europe and indeed worldwide due to the primaeval character of the forest ecosystems and the large population of European bison (Bison bonasus), the largest European mammal.
The Białowieża Primeval Forest is the only remaining large-area relic of the extensive forests of the boreo-nemoral zone in the Central European Lowlands, it once covered most of our continent There are certain areas where the forest has lasted for millennia The natural, best-preserved stands are characterized by a high degree of richness of plant species, as well as an abundance of dead wood covering the forest floor Natural ecological processes occur there on a large scale, and facilitate a gradual renewal of the forest without human intervention.
[…] The present volume comprising a comprehensive list of fungal taxa, along with information about their hosts and distribution, is not only useful for mycologists, but also for foresters, phytopathologists, naturalists, and nature conservation services as well as amateur mycologists.
Excerpt from the Introduction
---